What you'll learn on this podcast episode
CEOs and former CEOs are a dominant force on the boards of major companies. They are also the most sought-after candidates when boards search for new directors. How do these company leaders, so accustomed to being the principal decision-makers in their companies, adapt to the more limited strategic oversight and advisory role that boards play? In our last episode of season six on the Principled Podcast, host David Greenberg explores the lessons that CEOs and former CEOs can bring to boards about purpose, culture, and values. Listen in to his conversation with Walt Rakowich, the former CEO of global real estate organization Prologis and current board director and audit committee chair for organizations including Host Hotels and Resorts, Ventas, and Iron Mountain, Inc.
Where to stream
Be sure to subscribe to the Principled Podcast wherever you get your podcasts.
Guest: Walt Rakowich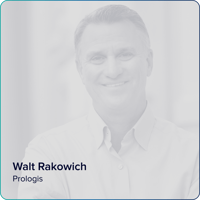 Walter C. Rakowich is the former CEO of Prologis, a leading provider of distribution facilities and services with over $50 billion in assets and operations in the Americas, Europe and Asia. He joined Prologis in 1994 and was the Senior Vice President/Director of the company's Mid-Atlantic region where he was responsible for expanding the reach of Prologis to the leading logistics markets in the Midwest and Atlantic states. From December 1998 to January 2005, he served as Managing Director and Chief Financial Officer and served as the President and Chief Operating Officer from January 2005 through November 2008.
Walt currently serves on the board of directors of Host Hotels & Resorts, where he is the company's audit committee chair and member of the governance committee; Iron Mountain Inc., where he is chairman of the audit committee and member of the governance and investment committees; and Ventas Inc., where he is chairman of the audit committee. He also serves on the advisory council of Gender Fair. He has served as a member of the executive committee and the board of governors for the National Association of Real Estate Investment Trusts (NAREIT), the primary industry group for REITs in the United States.
Walt earned his MBA from Harvard Business School and his BS, with distinction, in Accounting from The Pennsylvania State University.
Host: David Greenberg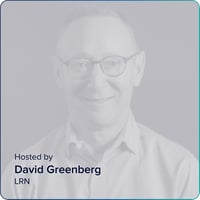 David Greenberg serves as Chair of the Governance and Risk Assessment Committee and a member of the Audit Committee of International Seaways (NYSE: INSW), one of the largest global crude oil and petroleum tanker companies. Mr. Greenberg's previous board experience (2006 to 2016) was as the independent director – and member of both the Audit and Compensation Committees --of APCO Worldwide, a private communications and government affairs consultancy and as a director (2013 to 2016) of Clean Tech Group, which creates opportunities for industrial companies to invest in innovative, clean technology. He also served for 5 years as Chairman of the Board of Trustees of The Keystone Center, a Colorado non-profit that brings together oil, chemical and pharmaceutical companies with leading NGOs to find solutions to complex public policy challenges at the federal and state levels.
Greenberg is currently Managing Director of Cortina Partners LLC, a private equity firm that owns companies in the air medical, addiction treatment, bedding, textile and outdoor recreation industries and is CEO of Acqua Recovery, a residential drug and alcohol addiction center. He also advises boards and executive teams on strategy, compliance, leadership and culture as a Special Advisor for LRN Corporation, and from 2008 through the end of 2016 was a member of LRN's Executive Committee. For 20 years prior to 2008, Mr. Greenberg served in various senior positions overseeing government affairs, corporate affairs, communications and strategy at Altria Group, Inc. – then the parent company of Philip Morris USA, Philip Morris International, Kraft Foods and Miller Brewing – culminating in his role as Senior Vice President, Chief Compliance Officer and a member of the Executive Committee. As one of five senior vice presidents of the corporation, he served on the Management Committee, which oversaw all strategy and company operations. He was also a principal architect of the company's very successful efforts to end the 'tobacco wars' which threatened the company's very existence. Earlier in his career, Mr. Greenberg was a partner in the Washington D.C. law firm of Arnold & Porter and also served as Legislative Director and General Counsel of the Consumer Federation of America. He attended Williams College and has JD/MBA degrees from the University of Chicago.
Greenberg has testified before the U.S. Congress, the European Union, the Israeli Knesset and other governmental bodies over two dozen times and has appeared on ABC Nightline, the CBS Morning News, BBC Morning, and the PBS News Hour, and has spoken at leading events for CEOs and boards.
Principled Podcast transcription
Intro: Welcome to The Principled Podcast, brought to you by LRN. The Principled Podcast brings together the collective wisdom on ethics, business and compliance, transformative stories of leadership and inspiring workplace culture. Listen in to discover valuable strategies from our community of business leaders and workplace change makers.
David Greenberg: CEOs and former CEOs are a dominant force on the boards of major companies. They're also the most sought after candidates when boards search for new directors. These company lead are accustomed to being the principle decision makers in their companies. How do they adapt to the more limited strategic oversight and advisory role that boards play? And what are the lessons they're bringing to boards about purpose, culture, and values. Hello, and welcome to another episode of the Principled Podcast. I'm your host, David Greenberg, LRN's former CEO and now special advisor. I also serve as a board member, governance committee chair, and sit on the audit committee of International Seaways, one of the largest global oil tanker companies.
I'm joined today by Walter Rakowich, the former CEO of Global Real Estate Organization, Prologis. He currently serves on multiple boards and chairs multiple audit committees, including those of host hotels and resorts, Ventus and Iron Mountain. Walter is also a trustee and audit risk committee chair of Penn State University, and a major force in other education related nonprofits. He's the author of Transfluence, How to Lead with Transformative Influence in Today's Climate of Change, and has appeared on CNBBC, NPR, Fox, and Bloomberg, and in the pages of the Wall Street Journal. Walt, thanks for coming on the Principled Podcast.
Walter Rakowich: Thank you, David. Great to be on.
David Greenberg: So Walt you've been a CEO, a board member for quite a few companies, not to mention a major university and several nonprofits, but let's start with your time as CEO of Prologis, which is a huge player in commercial warehouses and logistics. How much of a priority was corporate culture and what were some of the culture challenges you faced as CEO and how'd you overcome them?
Walter Rakowich: Well, David, great question. I would say that the culture of our organization was incredibly important to me. And I think that we had a solid corporate culture despite the dire financial position we were in. When I took over in 2008, I knew that culture started from the top and that I had to model it, and I put a lot of pressure on myself to live it and encourage others to do so. But frankly, looking back on it we weren't as intentional about it as we should have been. Don't get me wrong. We we did some things to foster it internally, for sure. We constantly encouraged our employees to speak up and we created purposeful things for our employees to rally around. And we surveyed our employees annually with good results overall, but we were in a crisis.
We were in the midst of going bankrupt in 2008 when I took over. So we didn't spend time thinking about how we could take it to the next level, or for that matter how to measure it more accurately and comprehensively. And we rarely talked to our board about it, looking back on it. So was it a priority? Yes, it absolutely was. But could we have spent more time trying to do it better? Absolutely.
David Greenberg: So if you could go back in time, knowing what you know now, what would you have approached differently you think?
Walter Rakowich: Well, I think I would've become more intentional about it. I would've started with a framework as to what we wanted our culture to be, kind of an overall view as to what we stood for as a company. One board I'm on right now has created their framework as being customer obsessed to the core. And that one statement drives certain behaviors throughout their organization not only as to how they treat the customer, but also how they interact with each other. I would've, looking back on it, tried to create that framework. And then we need to, once you create that framework, you can define key behaviors as to how we all act and interact with each other and how we deliver that framework. And then in doing so, we might even create a common language, sayings that keep people remembering the framework and behaviors to reinforce the culture that we're after.
And so then when you, when you have behaviors you know what behaviors you want and you need a formal implementation plan to spread it throughout the company. And that implementation plan may require that you create certain assets like videos, printed materials, social media messages, all that sort of stuff that are used in many of your internal and external presentations. And while I do believe that all senior managers have to drive it, somebody senior in my view has to own it and give some serious thought on how it gets rolled out and how it gets perpetuated.
And then finally, I think it needs to be measured. I mean, not once a year, but continuously throughout the year and many different feedback loops. So, and by the way, there are consulting firms that can help you think about how to do this and do it right. But that's really what I mean by being more intentional. I would've tried to create the framework, tried to create the behaviors that we wanted, tried to create a common language, tried to implement it with somebody that owned it internally and then tried my best to measure it based on all the behaviors and the like that we had articulated. And we just were not that intentional about it. That's where I would've tried to settle in on.
David Greenberg: So now you're on the other side of the board table. What's your take on the board's role in helping companies establish and maintain winning ethical cultures?
Walter Rakowich: I think boards can play a really important role in helping their companies build strong cultures. Management teams respond to accountability, let's face it. And I find that what gets talked about gets addressed. Which is one of the reasons why I say that I wish I would've addressed it more with the board when I was CEO, but it's not so easy as looking at numbers like earnings or EBIDA growth, don't get me wrong. But boards can't assess culture through questions, through observations and through interactions.
Let me give you some examples. I think some questions a board could ask are things like are we being intentional about it and how? How can we get a better feel for culture? How does it get driven throughout the organization? And what is important to us and how do we make sure people in the company are recognizing those important things? And I think it can continue with making observations about culture. Like does the CEO walk the walk, in addition to talking the talk. That's something you can observe. Do we do 360 degree evaluations of the management team. And if we do, does the comp committee review those evaluations as to what their subordinates and their peers are saying about each of the people on the team?
And we can also make observations on what's given to us in board sessions. Like have we seen a presentation on what we're doing about fostering culture in the company. Or what are the various feedback loops that we have in place? Do we survey employees, and if so, how often? And what are those surveys saying? Are the boards able to see those surveys? And also how deep do we review people and talent with the board? Frankly, I could argue the deeper the review, the more management cares about their employees. And finally, do we get a chance to talk to employees as board members in an unfiltered way? How do we interact with them? And when do we? And what are we hearing? One company whose board I'm on actually has taken advantage of the virtual environment that we're in today to introduce us to more people globally. Not everybody can be flown into the headquarters to meet with the board the night before a board meeting.
Through zoom, we meet with employees throughout the world from our homes, without management and with a glass of wine in our hands that the company sends out in advance of the call. They send us all bottles of wine so that we can casually meet with their employees without them on the call. And so we might have a call where there's somebody from New Zealand and somebody from Germany on with the board at the same time. And we'll meet with anywhere from four to eight management team members periodically. So those are things that we can do through observations and through unfiltered discussions that we have with employees and frankly, just through some questions. So as a board, look, we can't drive culture. Management's responsibility is to drive culture, but we sure can create an environment of accountability, that in my view by its nature really becomes a priority for management.
David Greenberg: So those were a lot of goods and suggestions. Just one final question on that. If you had a magic wand and could measure anything about a culture, what is it you'd want to measure?
Walter Rakowich: I think measuring culture overall is pretty much in the early stages and most companies haven't really adopted much that you and I would think is revolutionary. The common tool for measuring customer satisfaction - customer satisfaction, not employee satisfaction - is a net promoter score, which we're all familiar with. And some companies have actually tried to adapt this to their employee base through what's commonly referred to as the ENPS survey, kind of the employee net promoter score survey. And that kind of survey measures stuff that I care about, but I wouldn't wave the magic wand and say we got to have, but it measures things like engagement, would employees recommend you as an employer? How do they potentially feel about compensation and all those sorts of things. But I think what you're going to of see more of in the future and what I'd be more interested in is probes, which are just more aligned with the cultural intentions that you want to create as a company.
And that may differ by company. So again, companies have to be intentional about what it is they want to achieve first. So I would answer that question by saying, what is it that I wanted to achieve. In my case, I wanted to turn around the company so I probably would've created some behaviors that I wanted to see people demonstrate that would foster the turnaround. But it might also be that there are processes that companies want to streamline. And how many processes are there and how do you measure how we're checking off the box, how many processes that we've actually streamlined? So I think a lot of it depends on what you're after. If your goal, for example, David, is to create pride through your wins, which would be one of the things that in a turnaround would've been important to me, then we probably should have focused on how many stories we've told throughout the organization and how we were fostering storytelling, or how often we recognized employees for certain behaviors.
So I think I would have tried to tie it more closely with the turnaround of the company, and then I would've done it at different times. This will be the last thing I'll say is, I would've done it at different times. We did annual surveys of our employees and everybody knew the survey was coming. Maybe they aren't annual, but maybe they need to be continuous feedback loops. And maybe they are more like pulse checks and smaller surveys that different groups get asked different things at different times. So everybody doesn't think the surveys coming at once. And I just think the key thing is that management has to be always asking, always encouraging, always responding to what they hear and can continuously tweaking. And sometimes I think really what it takes is just to be intentional about it. And I find that when a company genuinely asks and tries to follow up, people notice, and it enhances the belief that the company really cares.
David Greenberg: It's funny you stress intention and focus so much because when boards ask me how do we get more focus and attention on ethics and compliance? I always laugh and say, boards can get attention on anything they want. It takes the commitment to do it and to follow up and make it serious, and if you think it's a priority, make it a priority and evaluate based on it.
Walter Rakowich: Absolutely. And what a board asks for, that's what management gives. And if a board is asking about culture, management's going to focus on it. I guarantee you that.
David Greenberg: So while stepping back a bit, looking forward what do you think are the board challenges of the next decade?
Walter Rakowich: Right. Well, let's face it. There are always new things to focus on and things crop up in 10 years that you wouldn't even think of today. So right now the hot topics are increased focus on cybersecurity, obviously ESG, investor activism, COVID recovery decisions, the work environment, getting people back to work and those sorts of things. And my guess is in 10 years, they won't be the things that we will focus on. But I do think that some things never change and neither do the most important challenges of a board. I think it's still boils down to making sure that you have a CEO that can create a vision, that can inspire teams of people to execute that vision and attract great talent. And be transparent with the board on the most important issues.
That's really your call as a board to make, and that's also your challenge. Despite what people expect from board members, the truth is that we aren't there full time and we don't manage companies. We're there to govern and to oversee the affairs of companies that we represent, so we rely heavily on management to execute. So those decisions relating to hiring standup leaders, transparent leaders, leaders who can create that vision attract talent, they're the most important and also the most challenging for boards.
David Greenberg: Walt, thinking about those challenges, how do boards and board members need to change?
Walter Rakowich: I would say that there are at least two major changes that I see in the world of boards today, and of course there's probably a lot more, but two things that really come to mind. One is that they are much more visible than they have traditionally been, boards that is. And that visibility increases expectations of various constituents that follow the companies that they govern. And then the second is that they are becoming a lot more diverse. They're populated with people from different backgrounds, different experiences and the like, and so the sort of clubby slate that we used to see 15 years ago is gone, especially in public companies. And as a result, I think there's just less group think going on today, which is good for shareholders overall, but it's harder to get consensus and we got to work at it a lot more. And so I think you're going to see more direct board involvement with shareholders in the years ahead. After all, we do represent them.
And that might look different for each company, but at a minimum, I think there will be more groups of directors meeting with groups of stakeholders outside the boardroom periodically. And that's going to require more preparation more time. And by the way, you're already seeing it in comp committees today, calling up shareholders for say on pay votes. I think activities that allow for directors to bond and to get to know and trust each other will become even more important. I mean, these don't have to be really social experiences, and I will be honest, COVID has probably hurt that somewhat. But companies should be intentional about it and make sure it happens, because really the more we break bread together and listen to each other, I think the better boards that we will be. So those are the two things that sort of come to my mind when I think of changes and challenges that boards are going to need to come to grips with in the years ahead.
David Greenberg: Switching a little to leadership, you've written a book called Transfluence. What's your thesis and what are some of the lessons you think today's leaders need to think about?
Walter Rakowich: Writing a book is a labor of love. And so I was intimately involved with that for several years. And I would just say there's a few takeaways from the book. The first is that the world is really changing rapidly. Look, we have greater access to information. We have a more diverse workforce and we have an acceleration of ideas and information. It's just accelerating moving much more quickly at us. And so I do think leadership is more difficult in this environment. And I do think that people are expecting more and more from leaders because they know more of about them. And the second is that the world wants, and in fact craves, leaders who can build trust. Not leaders who lead on the basis of command and control and not leaders who are all about themselves. In fact, it's not about you as a leader. That's the central message of the book.
Leadership is actually more about the transformative influence that you can have on those that you touch and that you lead every day, in my view. And so my book is really a prescription on how to have transformative influence on those that you lead. And that's why I call it Transfluence. It's actually short for transformative influence. You won't find it in the dictionary, by the way, we made the word up. But in the book, I talk a lot about the negative influence of pride and fear on leadership decisions, which I think are really the two most common challenges that leaders have. And I talk about the importance of managing with humility and honesty and humanness, on actions which I call a three H core. And I think especially C-suite executives are going to agree wholehearted with the message as they read it. If you want to be more intentional about leading others, read it and let me know what you think, David.
David Greenberg: Quite a few of our listeners will be chief ethics and compliance officers and their teams. Tell us about how as a board member you've worked with chief compliance officers and what you think the ethics and compliance community can do to strengthen their relationship with their boards and be more effective.
Walter Rakowich: Okay. Well, I think first of all, I'd say the answer to that somewhat depends on the company. I'm on two boards that are large companies, but they are not people intensive and they aren't international, and they outsource a major part of their operations to other companies. And they're generally lower on the spectrum of compliance risk, not to say they don't have risk, every company does, but they don't have chief ethics and compliance officers, and any ethics or compliance issues they have are handled by their legal departments. So I'm really going to speak to you more about the other board I'm on, which is far different. It operates in roughly 50 countries, it's got a larger, more diverse employee base and it operates the bulk of its business with internal employees, so it's definitely higher risk. In this company the chief ethics and compliance officer meets with me and the audit committee quarterly, at a minimum quarterly.
The officer has an open dialogue with the audit committee and gives us an update at each meeting where appropriate. The officer also meets with us in executive session without management in the room each quarter and has an open microphone to me as a chair anytime. This officer also meets quarterly with our risk and safety committee, so we have a separate risk and safety committee on this board. Now they meet generally on a different set of issues, really related more to safety, I would say overall. But they do meet with that risk and safety committee and also in their executive sessions as well. And then they meet with the board as often as they need to, but at least annually for an overall update on compliance risks worldwide. So you look at that and I think that's a good system. Independence, it creates transparency, it's comprehensive.
So I believe relationships are strengthened through trust and trust is created through, as I said, comprehensive and independent transparency. And that's what a chief ethics and compliance officer should have. And we're never going to catch everything, we know that. But through having an open dialogue, we could be at least more effectively and more effective, excuse me, with the problems that we all will, and I'm use going to use this word, inevitably, encounter. Because we're going to encounter problems. We know that, but if we're communicating transparently with the board about those problems and independently to the board about those problems, I think we can cure a lot of ills.
David Greenberg: Are audit committees, which is the default today, the right committees for primary oversight? I'm an audit committee member. Our agenda is absolutely jammed.
Walter Rakowich: Right.
David Greenberg: And it makes me wonder sometimes whether that's the case of other audit committees and how they fit in something like a comprehensive look at compliance risk and culture.
Walter Rakowich: Look, I think the answer is probably to your question of our audit committees, the default, the right committees. But I would just say this, I totally agree with you about the schedule. So being able to meet with the audit committee in executive session, I do think is helpful. But I think we have to be careful that the audit committee doesn't absorb the responsibility of the full board. Compliance and risk fall across all committees and sometimes they're just issues that aren't, that are just so important and so integrated that they need to be full board issues to deal with. And so the audit committee, or in our case of the board I'm on, the risk and safety committee, can be the default committee as a gatekeeper for some of those issues, for sure. But make no mistake about it, the whole board has to own risk and compliance overall. I mean, it just does. And to the extent that things have to surface there, they got to surface there.
David Greenberg: Probably also true of culture, that the whole board has to [crosstalk 00:24:30].
Walter Rakowich: Absolutely. No doubt about it.
David Greenberg: Walt, you were a member or are a member of the Penn State Board of Trustees. And so you played a role in helping a very important institution through what was an existential crisis. While I know you can't talk about some of the internals of that, what lessons did you take away from that experience that might help other board members?
Walter Rakowich: Yeah, I learned, I could just tell you, I learned a lot. I took over a board seat on the Penn State Board just following the Sandusky incident, which occurred. And it was a very, very difficult four or five years after that for me. And so I learned, I did learn a lot of lessons. I learned that one bad actor can do a lot of damage, number one. I learned that you can't prepare for everything, that things will happen you never could dream up. I learned that it's not whether or not you'll experience a crisis, it's a matter of when. And I learned that preparation and handling inevitable problems is every bit as important as trying to prevent the problems from happening.
And I learned that practicing how to handle crisis is critically important for management teams and boards. And I learned that having a crisis communications plan and an outside consultant on your payroll before something happens is also crucial to getting through it. And I learned that transparency communication, and in most times I would say compassion, are important ingredients to effectively diffusing a crisis. Unfortunately, I learned these things through baptism by fire, and I really hope to be more prepared the next time around.
David Greenberg: Great stuff. Before we finish, I have to ask you about logistics and our supply chain crisis, because you've been thinking and working on that issue for many years.
Walter Rakowich: Yep.
David Greenberg: What's your take on it?
Walter Rakowich: Well, thank God I'm not working on it today, I'm in retirement, not as much. It's a result of supply and demand forces, and they're both, unfortunately, moving in different directions. On the one hand, the amount of stimulus that we've seen baked into the economy has really spurred massive economic growth. We see that. And on the other hand, the supply of things is lower due to the effects of the pandemic. So when I say the supply of things, I'm talking about there are less truck drivers due to cautiousness and perhaps even little bit of stubbornness of workers to go back to doing what they were doing. They're less warehouse workers working in Prologis warehouses. They're less stock workers for the same reason. A lot of it has to do with labor. Chips probably relate to some of it as well in terms of vehicles and the like. But the bottom line is supply of things is lower or less, and you've got this massive demand that's taking off. So there's just the complete overall mismatch between surging demand and the people that it takes to satisfy that demand and move the goods.
And I do think that it will work it's way out, perhaps throughout 2022, but it is not a simple fix. It is not, like the government tried to wave a wand and say, well, we're just going to work harder at the docks. And we're going to employ people 24/7. Well, that doesn't help because it just sits there. You'll get it to through the dock and it'll just sit there because there's nobody to move, there's not as many people to move the goods. And so it's really a very complex thing and I believe it will begin to work itself out throughout '22. But I do think it's going to be with us for a little while.
David Greenberg: Let's all hope. Well, that's a great place I think to wrap up our conversation. It's been really great having you on the podcast. Our thanks to you. And I don't think we covered everything. So I hope you'll come back and speak with us again.
Walter Rakowich: Oh, it would be an honor for me to do that, David, and I really appreciate you asking me to be on this podcast. I hope your audience learns a little bit from it too.
David Greenberg: They will. No doubt. So thank you to our listeners for tuning into the Principled Podcast by LRN. My name is David Greenberg and we'll see you next week.
Outro: We hope you enjoyed this episode. The Principled Podcast is brought to you by LRN. At LRN, our mission is to inspire principled performance in global organizations by helping them foster winning ethical cultures rooted in sustainable values. Please visit us at lrn.com to learn more. And if you enjoyed this episode, subscribe to our podcasts on Apple Podcasts, Stitcher, Google Podcasts, or wherever you listen. And don't forget to leave us a review.
Be sure to subscribe to the Principled Podcast wherever you get your podcasts.