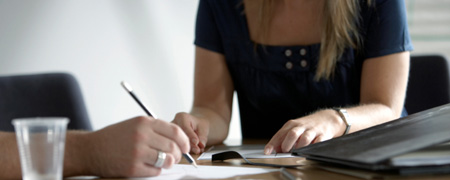 How can you tell if your organization's behavior and culture are up to meeting the challenges of today's world? If you're a business, you already track things like revenue, profitability, productivity and hopefully, employee and customer satisfaction. While these are critical metrics to run a business, they don't tell you where you are on a journey to principled performance.
Culture and behavior need a different kind of assessment, so LRN went ahead and developed one. We call it the Governance, Culture and Leadership Assessment, or GCLA.
Today's companies are struggling more than ever to inspire employees to engage, take responsibility, and live their values. Over a third of employees hesitate to speak out in team meetings out of a sense of fear of how their managers will react. Less than half feel they have license to question established ways of doing things. Only one in four would apply peer pressure to influence a colleague not behaving in line with the company's values.
Building an inspired, values-based culture is so challenging because organizations lack a common framework and language to talk about culture. They find themselves unable to benchmark their culture's resilience, susceptibility to misconduct or even how strong a foundation it provides to innovation or collaboration. They are often left at a loss as to how to develop specific initiatives to drive change, even if they can agree they need it.
The GCLA addresses these challenges by providing an "MRI" on the current state of employee behavior and corporate culture. By focusing on observed behaviors, it provides a read on whether colleagues are extending trust to one another, what roles values play in making decisions, whether employees act like owners, and whether they feel responsible for the conduct of their colleagues. In short, it helps leadership teams understand "how things really work around this place." And it brings these insights to life by using a core framework to highlight specific behavioral gaps and chart a path forward to a higher performing and more resilient organization.
Executing a GCLA is simple. The assessment starts with a 25-minute employee survey. LRN then applies a series of proprietary analytical and statistical techniques to understand how collections of behaviors influence specific business outcomes. It identifies sub-cultures – allowing organizations to pinpoint where misconduct and best practices are more likely to occur. It ranks performance against a set of critical indices like trust, values, transparency and collaboration. It benchmarks each company's results against a dataset of 36,280 employees from 18 countries and LRN's advisory work with partners around the world.
LRN fully supports the process to streamline work and generate high impact deliverables. The exercise takes about six to twelve weeks depending on the complexity of the organization. It can be executed on a subset of business units, or across an entire organization.
In order to move forward, you need to know where you stand. And to get results, you need to be able to track progress. The GCLA helps you understand where employee behavior at your organization is falling short, how to improve it, and if you're making progress.
What's more important than that?