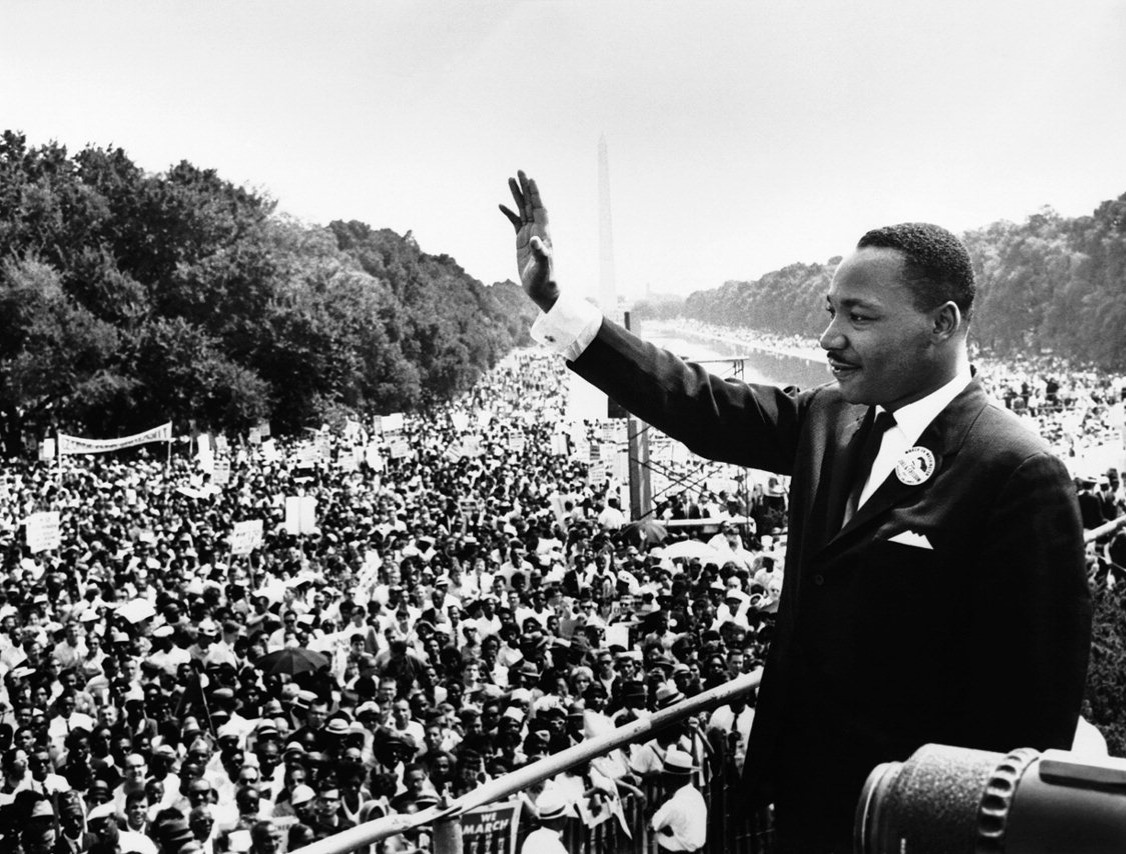 Dear Colleagues,
Today, in the United States we pause to celebrate the life and work of the great civil rights leader Martin Luther King, Jr, and contemplate the meaning of his legacy for all of us, individually and collectively as a nation.
Martin Luther King, Jr. Day promotes equal rights for all Americans, regardless of their background. It celebrates Dr. King's leadership as the central figure in movements for racial equality in the United States.
I write this note from New York City, where -- just this week -- a new poll shows that, after recent protests sparked by the NYPD's role in the death of Eric Garner and subsequent non-indictment by a grand jury, the number of New Yorkers who described race relations as "good" was only 46%, the lowest number in a long while. This reality is certainly not isolated to New York, and it goes without saying, we have work left to do to realize Dr. King's full dream for America.
Yet on this day, as we forge ahead toward progress, we can be inspired by Dr. King's own words to embrace that "the ultimate measure of a man is not where he stands in moments of comfort and convenience, but where he stands at times of challenge and controversy."
In our increasingly interdependent world, where so few can now so easily and so profoundly affect so many so far away, the responsibility of leaders is not only to pause but to inspire others to pause. For it is in the pause, we ask our deepest questions on the impact of our decisions, behavior and actions on others, reconnect with the values that unite us across racial and socioeconomic lines, and imagine a better way forward. Few have taught us the power of pause better than Dr. King, who during his week in prison wrote his seminal "Letter from the Birmingham Jail", which laid out a principled approach to constructive engagement and civil disobedience grounded in shared values and ideals.
Fifty years after his "I Have a Dream" speech, as we continue to confront the tension and pull between the forces that divide us and those which unite us, more than ever, we need strong, ethical leadership so that which unites us – our common humanity -- prevails.
I share below some of Dr. King's most profoundly inspiring words that might be of value to you as you pause today in his honor.
Sincerely,
Dov
"Our lives begin to end the day we become silent about things that matter."
"We may have all come on different ships, but we're in the same boat now."
"Change does not roll in on the wheels of inevitability, but comes through continuous struggle."
"There comes a time when one must take a position that is neither safe, nor politic, nor popular, but he must take it because conscience tells him it is right."
"Let no man pull you so low as to hate him."
"We must accept finite disappointment, but never lose infinite hope."
"Forgiveness is not an occasional act. It is a permanent attitude."