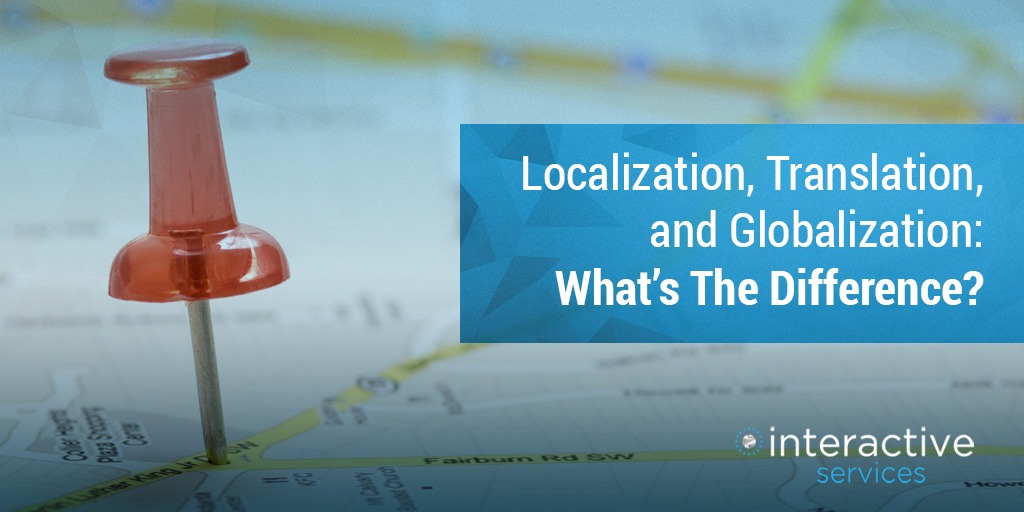 The terms localization, translation and globalization are closely linked, but with variations that can be confusing. A clear understanding of them is essential in the planning of a successful, and compliant, international communications strategy. With regard to Compliance Training, it's not sufficient simply to understand the different regulations which apply in various jurisdictions; awareness of cultural differences and the ability to deliver products in the appropriate language are key to success.
Localization
This is the adaptation of a product to ensure that it meets the requirements of a specific local market, i.e. a 'locale'. Apparently simple to achieve, localization, in order to be successful, requires specialist knowledge (preferably through a native speaker in situ in the region), of the cultural norms of the market area. Mistakes can be made all too easily, and a poor first impression is difficult to eradicate. Religion, culture, and language are the three most important factors, but there can be others, including the laws of the area. For Compliance Training to take account of these potential pitfalls it is essential not only to avoid breaches of local regulations but also to ensure that there is no unwitting offence or confusion. Viewers of a training video, for example, maybe distracted by an unfamiliar background, or figures of speech that seem alien to them, and will thus miss the point of the video.
Translation
Generally speaking, translation is concerned with language, and should, therefore, be seen in the context of localization. It is a narrower concept, but almost certainly a most important factor in international communications. In order to be effective, the final translation and proofreading should be carried out by a native speaker who is entirely familiar with the language, idioms and linguistic norms of the area. Integrity Ethics and Compliance Training is available in over 30 languages and can be customized to additional languages.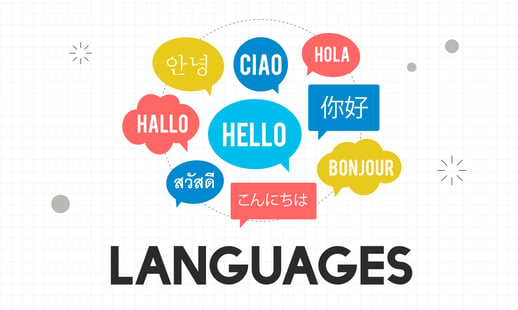 Globalization
Otherwise known as 'Internationalization', globalization is the design and development, or later adaptation, of a product intended for the international market with a view to making its localization as simple as possible. An example of this was the choice of the name 'Kodak', which had no meaning in any language known at the time, and which would not, therefore, cause offence anywhere where the product was on sale.
Authenticity and Integrity
As Gary Schulties pointed out in his article "eLearning Localization, Translation, And Globalization: Can You Tell The Difference?" there is more to localization than simple translation, and the adaptation of terminology and idioms to suit the cultural norms of the target audience. Most competent translation services can handle this, but for a compliance program to succeed, far more than basic translation will be required. A text that is well-written, concise and entirely clear in its original language and that is spoken by a competent actor with good diction will work in its home market. Did the translation service take into account that the quite amusing joke about a competitor would be regarded as distasteful to a Japanese audience? Or that the lovely identical twin babies whose image was so successful in promoting baby products in Europe would be regarded as unlucky in some parts of the Indian sub-continent?
The Costs of Compliance Training
The necessary experience, expertise and a network of native speakers to handle all the aspects of international marketing can be beyond the reach of all but the largest and most affluent corporations. For those companies with overseas branches, training in all the necessary aspects of compliance, taking into account the expenses of translation as well as the usual costs of classroom learning, can be a serious financial burden, but such training is essential if difficulties are to be avoided.
Compliance, e-Learning, Language
Fortunately, there are extremely effective ways of overcoming these expensive difficulties. Interactive Services e-learning on all aspects of compliance is available in most major languages, as direct voice-overs in Brazilian Portuguese, English, French, German, Quebecoise and Spanish, and, with subtitles, in Arabic, Cantonese, Dutch, Danish, Italian, Japanese, Korean, Mandarin, Malay, Polish, Russian, Spanish (EU), Turkish, Thai and Vietnamese.
E-learning obviates the necessity for classroom learning, with its expense and inconvenience, not only for the students but also for the organization that will have to cover for them while they are away on the courses. E-learning training can take place as and when it is convenient.
With the courses expertly translated into the mother tongues of the learners, either with voice-over dubbing or sub-titles, the dangers of misinterpretation, or of the students being insufficiently fluent in the original language of the course, are avoided. Executives can be confident that their workforce has been properly trained in those aspects of compliance that are necessary for their work, and the learners will have gained valuable knowledge that will enable them to be more effective and capable, and therefore to progress in their careers.
Contact us to find out if whether your language is available immediately.
About the Author

Ethics and compliance leader providing tools, education, and advisory services for global companies to inspire principled performance.

More Content by LRN Corporation