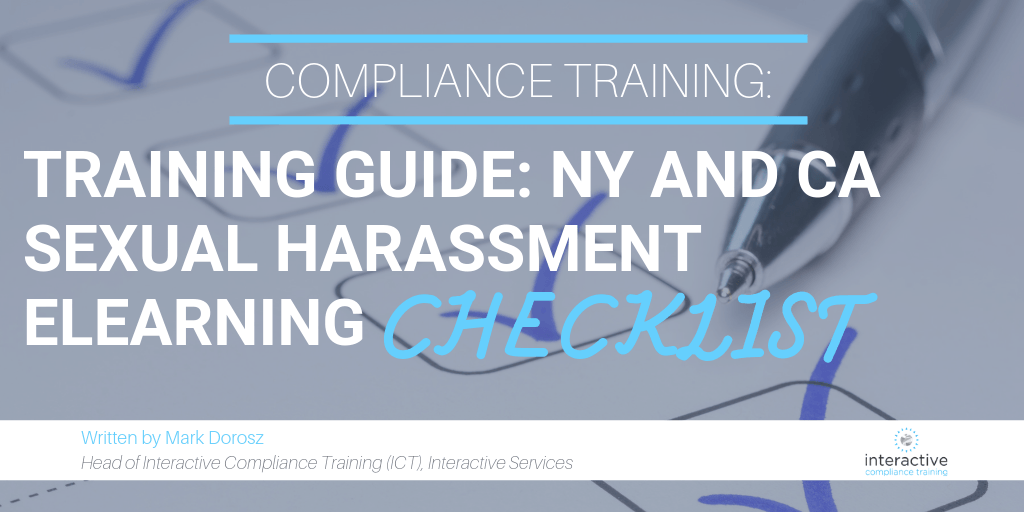 Sexual harassment prevention is essential for your organization. Not only does it ensure that every employee feels safe and comfortable, but in many instances, it enables you to remain legally compliant with your state's laws.
Many states outline specific rules concerning the provision of sexual harassment training in the workplace. This training will inform your employees about what this type of behavior entails, the conduct that is expected of them, actions the organization will take if a violation occurs, and the resources and support that are available to victims of sexual harassment.
What are your state's laws regarding sexual harassment training, and how can you ensure that your organization is fully compliant? Here's what you need to know.
What is Sexual Harassment?
According to the U.S. Equal Opportunity Commission, it is illegal to "harass a person (an applicant or employee) because of that person's sex." Harassment refers to unacceptable conduct that demeans, embarrasses, and discriminates against an individual and does not have to be sexual in nature.
Examples of sexual harassment include unwanted sexual advances, making offensive remarks about a person's sex, requests for sexual favors, and other sexual comments or behaviors.
Victims and harassers can be of any gender and status in the workplace. They can also include people outside the organization, such as vendors or clients. When sexual harassment creates a "hostile or offensive work environment" or results in an employment decision that impacts the victim, it is illegal.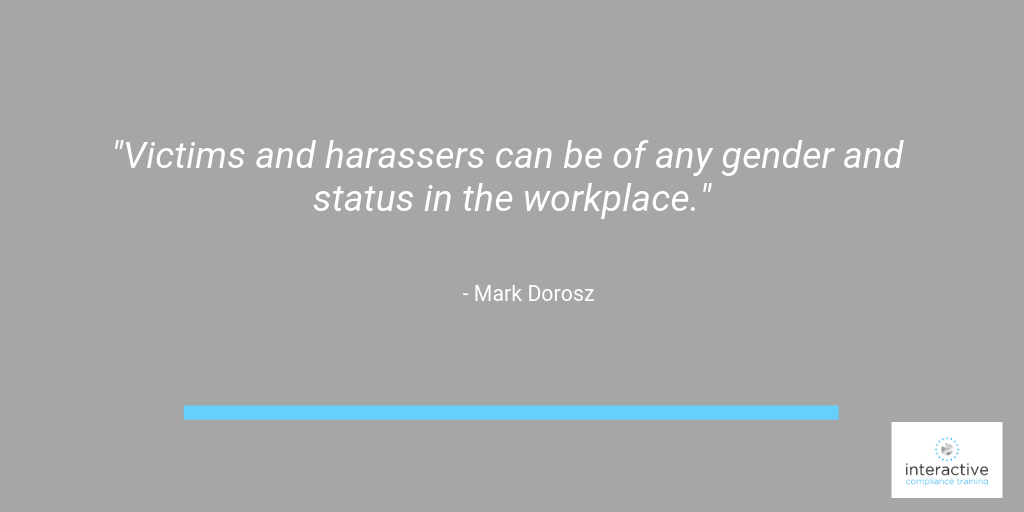 What are the Training Requirements in the different US States?
View Sexual Harassment Training Requirements in US states
Sexual harassment training isn't just important from an ethical perspective; some states have laws concerning the provision of sexual harassment training.
Many states, including California, Connecticut, Illinois, Maryland, Maine, New York, Rhode Island, and others, mandate that certain or all employers provide some type of sexual harassment training or education to employees.
Even states that don't have specific training or education requirements for sexual harassment do have specific Fair Employment Practices (FEP) covering classes of employees. Under Title VII, federal FEP laws protect and prohibit discrimination against designators, including:
Race
Color
National origin
Religion
Sex (including pregnancy and childbirth)
Age (40 and over)
Physical and mental disabilities
Let's take a closer look at some of the state laws.
Sexual Harassment California
California laws dictate the following rules regarding sexual harassment in the workplace:
Employers with at least 50 employees must provide supervisory employees with at least two hours of sexual harassment training once every two years.
New supervisors must receive training within six months of assuming their new role.
Training must include practical examples and guidance on the federal and state laws concerning sexual harassment prevention and information on the support to which victims of sexual harassment in employment are entitled.
Training must be conducted by educators or trainers who have expertise in harassment prevention.
Employers must take "reasonable steps" to prevent discrimination and harassment in the workplace.
As of January 1, 2020, these laws will apply to employers with five or more employees and require at least one hour of training for employees in non-supervisory roles, among other stipulations. Keep in mind that California's sexual harassment laws also state that employers are liable for any harassment perpetrated by employees in a supervisory capacity, underscoring the need for training in this regard. See California 2 Hour Manager Sexual Harassment Training program.
Sexual Harassment New York
According to the 2019 New York State budget, provision S-7848A, all New York employers must:
Conduct sexual harassment training every year.
Distribute a written sexual harassment policy to all employees.
Employers may adopt the policy and program outlined by New York's Labor and Human Rights agencies or develop a policy and interactive program that incorporate the same standards.
New York City has additional laws regarding sexual harassment in the workplace. In 2018, Mayor Bill de Blasio signed the Stop Sexual Harassment in NYC Act into law. Among other protections, the original law was expanded to protect all employees regardless of the size of the employer. Additionally, the statute of limitations on gender-based harassment has increased from one to three years.
How can you ensure that you are compliant?
No matter what your state, sexual harassment training is essential to keeping the workplace safe and respectful for every employee. Furthermore, it will ensure your compliance with state and federal laws and help prevent your organization from encountering legal troubles that could result from employee infractions.
What does a successful sexual harassment training program incorporate?
Interactive Services Compliance Training's Sexual Harassment eLearning program covers the definition of sexual harassment and what the broad term encompasses; the impact of harassment and discrimination in the workplace; important subtopics, including sexual orientation and gender identity harassment; and the federal and state laws concerning protected groups, types of harassment, and more.
Ensuring your organization and employees are compliant and well-versed in the prevention of sexual harassment in the workplace is vital. Contact us today to learn more about our Sexual Harassment eLearning program.
View Sexual Harassment Training Requirements in US states
About the Author

Ethics and compliance leader providing tools, education, and advisory services for global companies to inspire principled performance. LRN's overall approach recognizes the inherent limitations of rules and regulations in influencing behaviors. In our view, focusing on actions that help build and maintain a values-based culture will mean more compliance and reduced costs as a result of tangible and sustainable behavioral change.

More Content by LRN Corporation