What you'll learn on this podcast episode
How can organizations find ways to engage employees and ensure that compliance training content resonates with them, particularly in fast-paced work environments? In this episode of the Principled Podcast, host Susan Divers talks with Craig Huckelbridge and Lyndsey Conrad from Autodesk, a California-based tech company that is well known for its AutoCad design software as well as regular wins at the Academy Awards for the visual effects it enables for major Hollywood movies. Listen in as Craig and Lyndsey describe how they leverage gamification and gameshow techniques to get their employees' engines revved up for competition, learning, and collaboration.
Where to stream
Be sure to subscribe to the Principled Podcast wherever you get your podcasts.
Guest: Craig Huckelbridge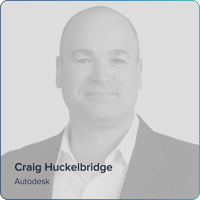 Craig Huckelbridge is the Sr. Director of Legal Compliance & Litigation for Autodesk, Inc. Craig's team is responsible for all aspects of Autodesk's compliance and ethics program—including compliance with anti-corruption, conflicts of interest, gifts and entertainment, fair competition, and trade compliance laws and policies. His team also manages commercial and IP litigation matters for Autodesk. Prior to joining Autodesk, Craig was a member of Jones Day's Antitrust & Competition Law practice group, where he represented companies in merger reviews, government investigations, and antitrust litigation and counseling. Craig began his legal career at Cooley LLP, where his practice focused primarily on antitrust and unfair competition litigation. Craig received a B.A. in economics and political science from Northwestern University and earned his J.D. from the Duke University School of Law.
Guest: Lyndsey Conrad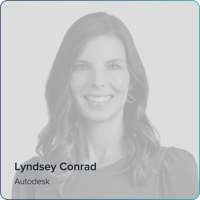 Lyndsey Conrad is the Director of Legal Compliance for Autodesk, Inc. and a member of Craig's team. She manages Autodesk's Code of Business Conduct and related trainings, as well as its global anti-corruption, third-party risk, and conflict of interest programs. Before joining Autodesk, Lyndsey was a Partner at Husch Blackwell LLP, where her practice focused on government regulatory litigation, internal investigations, compliance, and white-collar crime. Her dedication to compliance came when she became a member of Husch Blackwell's pro bono Human Trafficking Legal Clinic, where she represented victims of commercial sex trafficking and forced labor trafficking in cases referred to the firm by law enforcement, prosecutors, and partnering nonprofit agencies. Lyndsey got her legal start as a Law Clerk to the then-Chief of the Tenth Circuit Court of Appeals. She earned a B.S. in Biology from UCLA and her J.D. from UC College of the Law, San Francisco.
Susan Divers is a senior advisor with LRN Corporation. In that capacity, Ms. Divers brings her 30+ years' accomplishments and experience in the ethics and compliance area to LRN partners and colleagues. This expertise includes building state-of-the-art compliance programs infused with values, designing user-friendly means of engaging and informing employees, fostering an embedded culture of compliance and substantial subject matter expertise in anti-corruption, export controls, sanctions, and other key areas of compliance.

Prior to joining LRN, Mrs. Divers served as AECOM's Assistant General for Global Ethics & Compliance and Chief Ethics & Compliance Officer. Under her leadership, AECOM's ethics and compliance program garnered six external awards in recognition of its effectiveness and Mrs. Divers' thought leadership in the ethics field. In 2011, Mrs. Divers received the AECOM CEO Award of Excellence, which recognized her work in advancing the company's ethics and compliance program.

Mrs. Divers' background includes more than thirty years' experience practicing law in these areas. Before joining AECOM, she worked at SAIC and Lockheed Martin in the international compliance area. Prior to that, she was a partner with the DC office of Sonnenschein, Nath & Rosenthal. She also spent four years in London and is qualified as a Solicitor to the High Court of England and Wales, practicing in the international arena with the law firms of Theodore Goddard & Co. and Herbert Smith & Co. She also served as an attorney in the Office of the Legal Advisor at the Department of State and was a member of the U.S. delegation to the UN working on the first anti-corruption multilateral treaty initiative.

Mrs. Divers is a member of the DC Bar and a graduate of Trinity College, Washington D.C. and of the National Law Center of George Washington University. In 2011, 2012, 2013 and 2014 Ethisphere Magazine listed her as one the "Attorneys Who Matter" in the ethics & compliance area. She is a member of the Advisory Boards of the Rutgers University Center for Ethical Behavior and served as a member of the Board of Directors for the Institute for Practical Training from 2005-2008.

She resides in Northern Virginia and is a frequent speaker, writer and commentator on ethics and compliance topics. Mrs. Divers' most recent publication is "Balancing Best Practices and Reality in Compliance," published by Compliance Week in February 2015. In her spare time, she mentors veteran and university students and enjoys outdoor activities.
Principled Podcast transcription
Intro: Welcome to the Principled Podcast brought to you by LRN. The Principled Podcast brings together the collective wisdom on ethics, business and compliance, transformative stories of leadership and inspiring workplace culture. Listen in to discover valuable strategies from our community of business leaders and workplace change makers.
Susan Divers: Annual ethics and compliance training is an essential and critical part of an effective ethics and compliance program, but it can often seem like a visit to the dentist for employees if it consists of long legalistic lectures on complicated topics. How can organizations find ways to engage employees and ensure that training content resonates with them, particularly in today's fast-paced work environments? Hello, and welcome to another episode of Principled Podcast. I'm your host, Susan Divers, director of Thought Leadership and best practices at LRN.
Today, I'm joined by Craig Huckelbridge and Lyndsey Conrad of Autodesk, a California based tech company with 13,000 employees that is well known for its AutoCAD design software, favored by architects, and also for its regular wins at the Academy Awards for the visual effects it enables for many of the top Hollywood studios. Craig is the senior Director of legal compliance and litigation at Autodesk, and Lyndsey is the director of compliance. We're going to be talking about how Autodesk uses gamification to drive engagement and help employees master complex compliance topics and how they developed a model in-house that is both popular and effective. Craig and Lyndsey, thanks so much for coming on the Principled Podcast.
Lyndsey Conrad: Thanks for having us.
Craig Huckelbridge: Absolutely.
Susan Divers: Well, let's start with, if you can take us through the journey towards making a major shift in your training program by developing, as I understand it, a game show approach to anti-corruption, antitrust and conflict of interest, three notoriously complex compliance topics. Tell us what started you down this road? What problems were you trying to solve and did you have to overcome any skepticism?
Craig Huckelbridge: Sure. So it's something we always think about. How can we make our training more engaging so it's both more memorable for folks so they retain more information and also more fun so they have a good experience with compliance training. So it's a little bit less like a trip to the dentist office. This became more important for us during the pandemic because we lost that communal experience of in-person meetings, that natural engagement that comes with a live audience. And we started learning about things like competition for the eyeballs and Zoom fatigue among employees. So we knew we had to up our game. We wanted to make sure that our training in this environment was more than just a talking head and a PowerPoint. We needed something more, something that would really resonate with audiences and engage them more effectively.
Lyndsey Conrad: At the time, I was sitting at home with my kids as we all were, and had a front row seat to their own learning environment and saw for the first time these kids were playing online games in their classes and not only learning from it, but really excited about it. So I thought it would be worth trying for some of our live audience as well. And luckily, Autodesk is great. We work at a company that really trusts our team to try new things to improve our compliance program. So we didn't face any skepticism from our leadership team. It was just a matter of finding the right technology and delivery method to roll this out.
Susan Divers: Wow, that's impressive. And I love the analogy with seeing your kids get engaged in remote learning and drawing a conclusion from that that it could work. So tell us what one of your games looks like. How do they work?
Lyndsey Conrad: Sure. So the basic format of each of the games is that all the people and the training will register with an app that allows them to answer timed multiple choice quiz questions. That's the basic format. The games themselves are always evolving, but within that format, the basic concept is test then teach. So we don't spend a lot of time explaining a compliance concept, giving these legalese descriptions of things. We start with a quiz question to see if they got it, and then we discuss why the answers they gave may be right or may be wrong. And we do that because of studies that show that people learn concepts better when they make errors, frankly.
Susan Divers: Yeah. That makes total sense to me. We actually, in our platform, have a test out feature where you can try to test out from the chorus. And what we see too is that if somebody fails the test out, then they ace the chorus because they then pay attention to it better. But back to the games. So you developed them in-house, I take it. Did you call upon Autodesk's in-house talent to do that? How did that work and how long did it take?
Lyndsey Conrad: Well, Autodesk's in-house talent in this regard happens to be the compliance team. So yeah, we did develop them ourselves. We use third party technology to deliver it, but we create the questions and the flow and all of that ourselves.
Craig Huckelbridge: And then a big part of the work is coming up with the content and not just the game format, but the material itself, we want that to be just as engaging. We base all of our games on case studies, so real world hypotheticals and look for situations that are directly relevant to our work, and in some cases inspired by real questions or investigations that we have covered. So it's much more impactful for people to hear things that they recognize in their work. And everyone loves the big reveal, dumb, dumb, dumb. This really happened here. That automatically it gets people interested.
Lyndsey Conrad: Yeah. We are like the law and order of compliance, we definitely rip fact patterns straight from headlines. And one of our question types is true or false, this happened at Autodesk and we walk through a fact pattern and people will have to guess whether it happened at Autodesk or more often another company. But we really enjoy these questions. People really enjoy those questions because they give us a way to increase people's sense of organizational justice because when they get to hear outcomes related to some of the issues they've faced, they know that we address them appropriately.
Susan Divers: That's tremendous. And that's also a great illustration of some of the guidance that the Department of Justice put out in 2020 where they suggested actually using sanitized real-life scenarios or certainly customizing your content so that people can really relate to it and get engaged. And I love the point you made about organizational justice because that's absolutely fundamental to a good compliance program. Before we leave this topic, can you walk us through step by step how one of the games works?
Lyndsey Conrad: So we're pretty focused on risk-based training, and for these trainings in particular, they're pretty high touch and live. So we use them primarily right now for what we would call our higher risk employees. So we'd invite these folks to a training, and now we have the ability to do them both in an online environment, but also a live or hybrid environment where we can actually show up in person and participants are asked to register with an app that allows them to provide their name or sometimes a funny name, and they join and we then start posing questions. Each of the questions is timed. So they'll have anywhere depending on complexity, 30 seconds to a minute to respond. And once the group has responded to the question, it will first flash up the correct answer and all the incorrect answers, giving us an opportunity to talk through why each one was correct or incorrect.
And then on the next segment, we reveal how the group is doing, and there's a leader board that will identify the top five or so participants. And scoring is based on not only a correct answer, but the time it takes to respond. So it really encourages people to get their answers in quickly and get them right. And what we see when people, whether it's online or in person, people get really revved up about trying to show up on that leaderboard. And it will do things like say, who's moving up the leaderboard the fastest and who's dropped off? So it really gets people's engines revved for the competition aspect of it. And then at the end of the game, it will tell you who wins essentially.
Craig Huckelbridge: So it feels like a game show or even like a pub trivia event where everyone's participating and that competition is one of the things that resonates with people. And our team is part of that. When Lyndsey or another member of our team leads these trainings, they're the game show host, and then they have to bring the energy and that really gets the competitive juices flowing. We also always try to have senior leaders participate. So that adds an element of beat the boss competitive energy to the training as well.
Susan Divers: Well, that's fantastic that you've got senior leaders competing. How many times do they win, if I can ask?
Lyndsey Conrad: Okay. Well, I will say that what was the most fun thing that happened, I'd mentioned the leaderboard in one of our earlier trainings that we did this, the senior leader who was participating in that one had never throughout the entire game shown up on the leaderboard. And then at the very end when we announced the winners, the game will show who won. That senior leader was in the top spot, moved from wherever they were in the group to the top, which was hilarious and funny, and now becomes this anecdote that we use in our future trainings about how stick with the game. You never know what happens. This happened in one of our games. So the senior leaders actually end up doing pretty well, which is good for tone from the top as well.
Susan Divers: Well, that's great. And I'm sure everybody remembers that event. Before we leave mechanics, what do you do about people who are non-English speakers? Have you been able to translate some of these?
Lyndsey Conrad: So we do translate them. That's one of the benefits too, the tools that we use. We can put the written materials in the local language, and then depending on the audience, we work with our local legal colleagues to understand what would work best for the audience, and oftentimes have them help participate in the hosting of the show in the language that makes most sense for the audience.
Susan Divers: That's a great feature for flexibility. And just out of curiosity, have you extended these games to, for example, high risk third parties, or are you thinking about that?
Lyndsey Conrad: We have tried the games for high risk third parties, they work. The challenge with these third parties is a lot of the entertainment value out of the games, and a lot of the reason that people like to participate so much is because they know each other and they've got their competitive juices flowing. When we get a bunch of third parties who don't know each other involved, it's probably not as-
Craig Huckelbridge: Dynamic.
Lyndsey Conrad: Dynamic. That's a good word. Thanks, Craig.
Susan Divers: Yeah, I could see where they might be a little bit more self-conscious than the employees. It sounds like, I can't imagine this isn't the case, but this is undoubtedly highly popular among your employees. Do you find that you get a lot of really good feedback and comments from employees as a result of the games?
Lyndsey Conrad: The feedback's been fabulous. Frankly, it's been overwhelmingly positive. We send around a poll after each of these trainings to understand what they liked, what they didn't like, what they learned, what they'd like to see more of. And almost universally, people are thrilled by the change in the way that we deliver these trainings. And even in person, you can feel the palpable energy that people come to these with.
Craig Huckelbridge: We have some of the comments we've collected and have presented to the board and senior leaders at the company. Some of the word clouds that you get from the feedback is just really rewarding as a compliance team to see things like dynamic and fun, innovative, focused, and funny. More trainings like this, please. That was one of our headlines. So you love to see that type of feedback when you're presenting training to folks.
Susan Divers: Yeah, you certainly do. That's about as far from a visit to the dentist as you can get. And then flipping it around for a minute, what do you learn from doing the games? Are there particular topics that are more difficult?
Craig Huckelbridge: What we learn is actually that that's one of the most important benefits I think, of going to an interactive game format. Both the format and the tools we use allow us to collect data so we see which questions and subject areas are well understood and which are not well understood, which allows us to track concepts that we understand that our employees are having difficulty with, and that we need to adjust our trainings or our focus so that we can make sure that we're bringing folks up and getting everyone at a level that we want them to be at. So really, each one of these games is like a mini risk assessment for that particular audience, and that allows us to fine tune our priorities. It also allows us to actually track engagement.
So participation in the game is voluntary, even if attendance at the training is not. So we can see who's actually answering questions, who's paying attention, and who's not. So we see how long we keep people's attention and where we might be losing them. We have seen the, by and large, the majority of people stay engaged throughout the entire game, which can be up to 90 minutes. And we think that's a huge improvement over the traditional talking head and PowerPoint, which we imagine does not have 90 full engagement for a 90-minute presentation.
Susan Divers: No, I would imagine not. Is there a way that you can track that agree to which people do retain the training? How do you try to measure that or evaluate it?
Craig Huckelbridge: So that is part of our plan. It's a bit of a work in progress, but what we hope to do with this format is revisit these topics, come back to the audiences and train them again. Of course, we'll have new people coming in and out and so forth, but when we return, especially to higher risk areas and retake some of these concepts and see, retake these trainings and test some of these concepts and see where we might have had some weaknesses, have we improved in those areas? So this ability to collect data each time we go out in front of a live audience really allows us to track our progress in addition to understanding where some of those risk areas might be.
Susan Divers: Yeah, that makes total sense. And then how does this fit into Autodesk's other training? I know we're privileged to have you as a client, so how do you meld this up or included as a strategy to use other training methods as well?
Lyndsey Conrad: What we do with this training is we're very focused on role specific challenges. For some of our trainings that we deliver to the entire employee population or a much larger audience, we have to be more general about what some of the important compliance concepts are. Here, we can get really, really focused and use scenarios that these folks are actually seeing in their day-to-day work and talk about them and really significant detail, which I think is a big advantage for us.
Craig Huckelbridge: Yes, absolutely agree. We definitely use LRN and the tremendous content that we get from third parties in our broad compliance trainings, like our code of business conduct trainings. But when we have these areas where you want to be really focused, really specific to people's roles and our company and to provide that really customized experience for our audiences, we think this is a great format for that.
Susan Divers: Yeah, that's one of the most impressive best practices, I've heard about in the last couple of years. So what topics are next for gamification? Are you going to continue down this path in this journey?
Craig Huckelbridge: Absolutely. I think we want to continue with this form. We are also looking for new ideas. I don't think we ever want to stop trying to be more innovative in how we deliver this type of content to our employees, but we are absolutely looking to expand. We're partnering with other groups within legal department and also with internal audit and other stakeholders to make explaining what we do, highlighting the benefits of it, and trying to really upscale all of our approaches to educating and training our workforce.
Susan Divers: That's fantastic. Well, we could talk about this all day, but we're starting to run out of time. So in closing, what advice would you give to other ethics and compliance professionals who want to incorporate games into their training efforts? Where should they start and what pitfalls should they try to avoid?
Craig Huckelbridge: I guess I would start with just saying don't be intimidated by the technical challenge. If we can do it, you can do it. It doesn't have to be too complicated. The key is to make it relevant and make it fun. You want people to enjoy themselves and find something that speaks to them. If you do, they will remember it. And then secondly, don't underestimate the value of the data. So it's not just about having fun and getting good reviews on your learning management system. Your team's collecting important information and you're doing it without the teeth pulling of a survey.
Lyndsey Conrad: And I'll add that it's so fun, including for the presenters. Everybody who engages in public speaking knows the difference between presenting to a flat or distracted audience with people checking their phones, or I'm sure I've seen somebody sleeping in an audience before. And when you present to an excited, engaged, participating audience, it energizes the presenter. It energizes you and definitely helps me love my job. It's just a great experience for our audiences.
Susan Divers: It sounds like. It sounds a very high engagement, high energy experience for everyone. Well, in light of the need to start closing this out, I'd love to have you back in a year and see what else you've done with gamification or other types of really creative training. So Craig, Lyndsey, thank you so much for spending some time with us today and exploring this topic with us.
Craig Huckelbridge: Absolutely. Thank you for having us.
Lyndsey Conrad: Yeah. Thanks, Susan.
Susan Divers: My name is Susan Frank Divers, and I want to thank everyone for listening to the Principled Podcast by LRN.
Outro: We hope you enjoyed this episode. The Principled Podcast is brought to you by LRN. At LRN, our mission is to inspire principle performance in global organizations by helping them foster winning ethical cultures, rooted in sustainable values. Please visit us at LRN.com to learn more. And if you enjoyed this episode, subscribe to our podcast on Apple Podcasts, Stitcher, Google Podcasts, or wherever you listen. And don't forget to leave us a review.
Be sure to subscribe to the Principled Podcast wherever you get your podcasts.