Last week the New York Times contained three separate stories, all in a single section (Business Day), that in some way or another, dealt specifically with the importance of alignment between your corporate character and your public capital, i.e. your reputation.
Communications and PR professionals have been saying this for years: that the real goal of reputation management is to not do anything you cannot be proud of in the first place. The true task of communications professionals should be about the capacity to reflect corporate values in action to build relationships with stakeholders, and never to create a "spin" that tells people what they (or management) wants to hear.
In today's three stories, there are three important lessons about the intersection of reputation management and ethics that are applicable to the character-building of all organizations.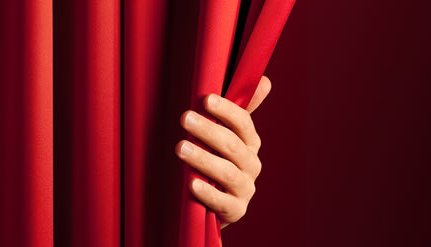 We are all standard-bearers for our organizations, and no one more so than our leaders.
The sad story of Julie Hemp, now the former head of public relations for Toyota, is a good example of the importance of all our people, and in particular those who are highly visible, actively embodying the values of our organizations. Ms. Hemp was recently appointed head of PR at the Toyota HQ and was in the process of moving to Tokyo when she was caught importing oxycodone to Japan, a drug that is legal in the US but has stringent conditions on its use in her new home base. Because of this, she has been jailed and resigned from her position. Apparently she takes the drug for knee pain and was not aware she was breaking the law in Japan.
Although I have the utmost empathy for Ms. Hemp and her physical and perhaps psychological pain, the very first premise that Toyota cites among its famousGuiding Principles is to "honor the language and spirit of the law of every nation..." In other words, there is an expectation that all employees will do their utmost to respect both the regulations (the rules) as well as the ethical standards (the values) that are intended in every situation. Even in the US, where the use of oxycodone is 60 times more prevalent than in Japan, she must have realized that this is a powerful and highly restricted drug. With perfect hindsight, it would have been the wise thing to do to enquire in advance of any limitations on its use locally. Especially when it arrived in a package on which other items were declared, and the medication was deliberately omitted. The example that Ms. Hemp unwittingly set did not conform with her company's corporate character, and she unfortunately had to leave.
It is never too late to do the right thing.
You may know a little of Exxon Mobil's history of controversy around LGBT issues and same sex rights. According to the Human Rights Campaign's Corporate Equality Index, which ranks companies on their treatment of LGBT employees, Exxon Mobil ranked last, causing thousands of people to boycott its gas stations for the last few years. While this probably has not put much of a dent in its bottom line (according to the Times, it's the world's third largest company based on market cap), it certainly was a blot on its public reputation.
The company appears to be prepared to change, however, and as an outcome, perhaps even move from its negative score in the Equality Index (the only company to have ever had a rating below zero). It sponsored its employees' participation in the Houston Pride Celebration last week for the first time, will be an official partner of the Out and Equal Workplace Summit this fall and most significantly, amended its anti-discrimination policy to include sexual orientation and gender identity. It should be noted that this action was not unprompted: there has been heavy lobbying from a number of special interest groups for the last few years, including Freedom to Work and the Equal Rights Center, and it certainly helped that last winter, President Obama signed an executive order forbidding federal contractors from engaging in anti-LGBT job bias. But whatever the reasons, the point is that Exxon Mobil has done the right thing. And that matters to its employees and to its customers.
A new image only works if there is real change.
Gerson Lehrman, the investment consultancy firm based in New York, has decided to recast itself as a "platform for professional learning" compared to its former positioning as "an expert network firm". Part of the reason for this shift is clearly business-oriented: a key investor has just left, which makes it a good time to reinvent itself, plus they are targeting customers beyond the traditional Wall Street playing field. But the other part of the reason is more relational: the image of the industry in general has been blemished by recent insider trading investigations and customers are looking more and more to place their money with organizations that are not only profitable but are seen as more human. "Learning" sounds reciprocal and evolutionary versus the notion of "experts", which gives the impression that you as the customer are passive and should sit back and let the guys who supposedly really know what they are doing manage things.
This shift to embodying a more human-oriented image is somewhat newer to the investment industry but not new to finance in general, and in fact, very common in other market sectors. In 2013, Ad Age published an article about the trend of brands attempting to appear more human and to move from being "corporate behemoths" to treating their customers more as individuals. It quotes the Hill Holiday white paper "Welcome to the Human Era" in saying that the most admired brands and organizations "listen to the world around them and are open to social influence." Which is another way of saying that organizations can't just claim to be more human, people-oriented or open - they must actually demonstrate this through their behavior. And a shift to authentic values being lived throughout an organization makes communicating a new image not only easier, but a smart thing to do.