March 4, 2020
Words Matter When Encouraging Speak-Up Culture
Lisa Fine, director of compliance, Americas, for Pearson, talks about the balance of knowing what to bring from your previous jobs to a new role, and the importance of using the right words when encouraging employees to report misconduct.
How did you come to work in the E&C field?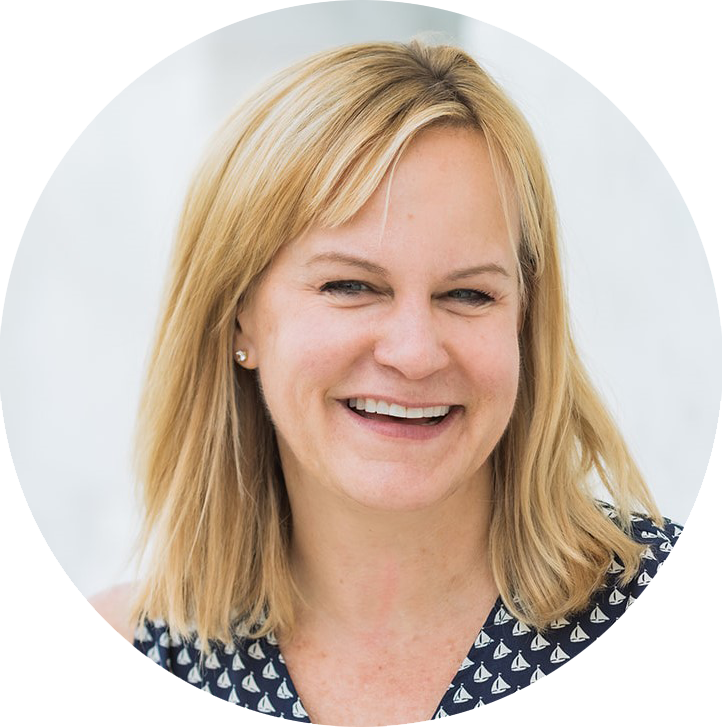 Like so many compliance professionals, I found my way into ethics and compliance almost by accident. I started as a litigator in a law firm, and then moved into a role leading the Washington, D.C. pro bono program at a large law firm. I left the practice and moved to Park City, Utah, where I worked in disability advocacy.
When I returned to Washington, I had an opportunity to work in human resources compliance at gategroup, parent company of Gate Gourmet, the largest independent airline caterers in the world. That role evolved to one in global compliance, and I spent 7.5 years at gategroup, helping to build the ethics and compliance program.
Once I got into ethics and compliance, I knew this was the right path. When I learned about this role at Pearson, I was excited about the mission: learning and education; the company's commitment to ethical compliance and leadership; and the team.
What are the two top priorities you have for Pearson's E&C program?
One of the main concerns at Pearson is that professors and teachers are often public officials, so gifts and hospitality are key priorities for our entire business. My priority is to provide support and training for the team. In 2019, we did a lot of in-person training, and are now looking at some other ways to keep building on the momentum.
Our global compliance office, like many, focuses on anti-bribery and corruption, but one of my priorities is that we look at this as part of the larger ethics and compliance picture. There can be gray areas, and instead of thinking about these as rules and regulations only, to remember that most people are trying to do the right thing, and want to understand their obligations and how to do the right thing. It's our job to help. One other priority is to be nimble and help with needs as they arise, and that has led to an increased involvement in investigations.
You are coming up on a year at Pearson; what are some of the challenges of leaving an organization and going to a new one?
The newness of everything at Pearson is both an opportunity and a challenge. After 7.5 years in one place, you know how things work, and who can you can ask for help on specific things. You have relationships, and I think that as a compliance professional, building good relationships and knowing your business is key to succeeding. I took that lesson with me to Pearson, and the team had the same philosophy.
One of the things the leadership team, and my colleagues did, was give me time to learn about the business and the people at Pearson, before jumping into a lot of projects. The DOJ guidelines came out right after I started, and it was a great opportunity to work with the team to look at risk, our program and move forward; we could combine my "fresh" eyes with their knowledge and experience.
One thing that is very important to you is how to develop and maintain a strong speak-up culture. Getting this right is a challenge for most organizations. Can you give a few examples of what you see as critical aspects of speak-up?
There are three ideas that have been on my mind:
- Culture: How to tailor the program to your organization? Looking at your business, your geography, employee base, and one size does not fit all. You asked earlier about differences when changing companies, and one thing I realized was that with the different types of employees and company cultures, speak-up programs can be different from one another--and equally successful.
- Framing: I appreciate that you use the phrase "speak-up culture," as opposed to whistleblower hotlines, or other terms. Whistleblower may not have the same meaning outside the U.S., but it sounds more negative to me. I never use the work "complaint," but prefer "report," and that is just one example in English. Raising concerns should be phrased in a constructive manner, and the words we use can help to get that message across.
- Transparency: Once someone raises an issue, they may want to know more about the investigation, next steps, the outcome. That is a difficult question for me, whether it is about publicizing certain outcomes, working with a reporter, or any of the other challenges that are outside the actual investigating. But it's important for program effectiveness.
You are a co-host of the popular "Great Women in Compliance" podcast with Mary Shirley of Fresenius; how important is it for women to have a forum within the sector to talk about the unique pressures they face?
First, the fact that you refer to the podcast as a forum for women--and men who support the growth and development of women--has been one of the most unexpected and great surprises about this experience. It has been great to see this evolve; Mary and I are both in-house practitioners, and this for us has just been a great experience to learn from women in our profession.

One of the challenging things in E&C is that resources are typically limited, and there are a lot of people on their own or in small teams trying to do a lot. However, one of the best parts is that we can share information in a way that is unique within the community, as we are discussing best practices to help people make ethical choices, as opposed to confidential business strategies, so we can share. The Great Women in Compliance LinkedIn community can be a big support, especially to those who are building their careers, or feeling a bit on their own.
---
THE ELEVEN
Companies don't like them, but quotas set by California to get more women on boards are working, Bloomberg reports.
LRN's Susan Divers writes in the FCPA Blog about why holding senior leadership accountable is the bedrock of a strong ethical culture.
Ethisphere is out with its list of the World's Most Ethical Companies.
Internal auditors have to step up in the face of coronavirus risks, Richard Chambers writes in Internal Auditor. Worldwide, the number of deaths is past 3,000, and nations are expecting some economic fallout.
The U.K.'s Financial Reporting Council is asking the big audit firms to wall off their audit practices, and to give them independent boards to combat conflicts of interest, Wall Street Journal reports.
Rashmi Airan writes in Washington Post about her journey from bank fraud felon to ethics crusader.
Ethics are not subjective, Reid Blackman writes on LinkedIn.
Companies are making a push to measure their social performance, Michael Posner writes in Forbes.
Supervisors at the Bank of England continue to warn Deutsche Bank about compliance and anti-money laundering failures.
A new chief executive can bring positive change, or cause significant problems, Mike Volkov writes in his blog.
The Harvard Law School Forum on Corporate Governance offers some thoughts on the illusory promise of stakeholder governance.
About the Author

Joined LRN in October 2018 after 30 years as a journalist, including seven years at The Wall Street Journal, including Risk & Compliance Journal and was a creator of the WSJ Crisis of the Week column. In 2015 was named one of the 100 most influential people in business ethics by Ethisphere Institute. Spent 14 years as a reporter in Hawaii, 11 with The Associated Press.

More Content by Ben DiPietro